This article is for suppliers in Event Logic.


You can always go back to the main page by clicking on the Event Logic logo at the top left of your page. If you need any help with your account or if you encounter any issues, you can always write to us in the chat that you can find in the lower right corner.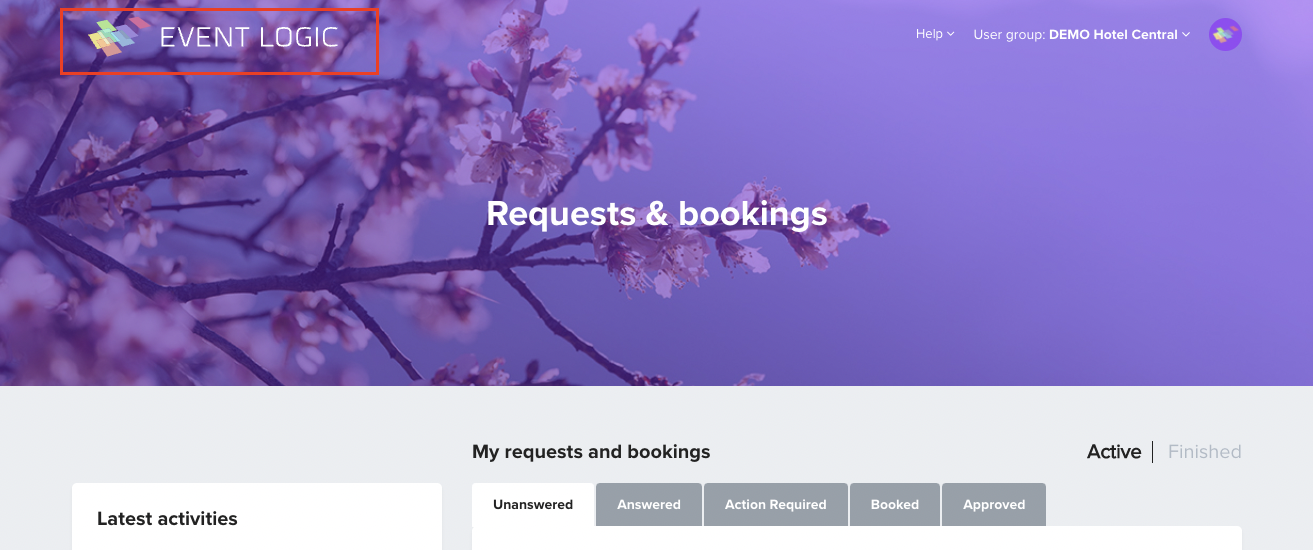 On your home page, there are several tabs that you can browse between.

Unanswered: Here you can find all offer requests that you have not actioned yet.
Answered: Here are the offer requests that you have taken action on.
Requires action: Here are the requests where there is something pending. It can, for example, be to confirm a booking, review changes or send final prices.
Booked: Here you will find confirmed bookings.
Approved: Here are completed and approved bookings.
----------------------------------------------------------------------
Visit our Knowledge Base for more handy articles and tips and tricks!