This article is created for you as a supplier in Event Logic:

When a customer makes changes to a quote they have received or to a booking they have made, you need to review these and answer them.

Once an update has been made by the customer, you will receive an email informing you that updates to the offer/booking has been made and you will also receive a link that takes you directly to the offer/booking. You can also find the request via the Action Required tab on your homepage.

The rows that you need to review are marked in the quote with the following color:
A green line is a new part added by the customer.
A blue line is changes made to an existing entry.
A red, crossed out line, means that the part has been removed by the customer.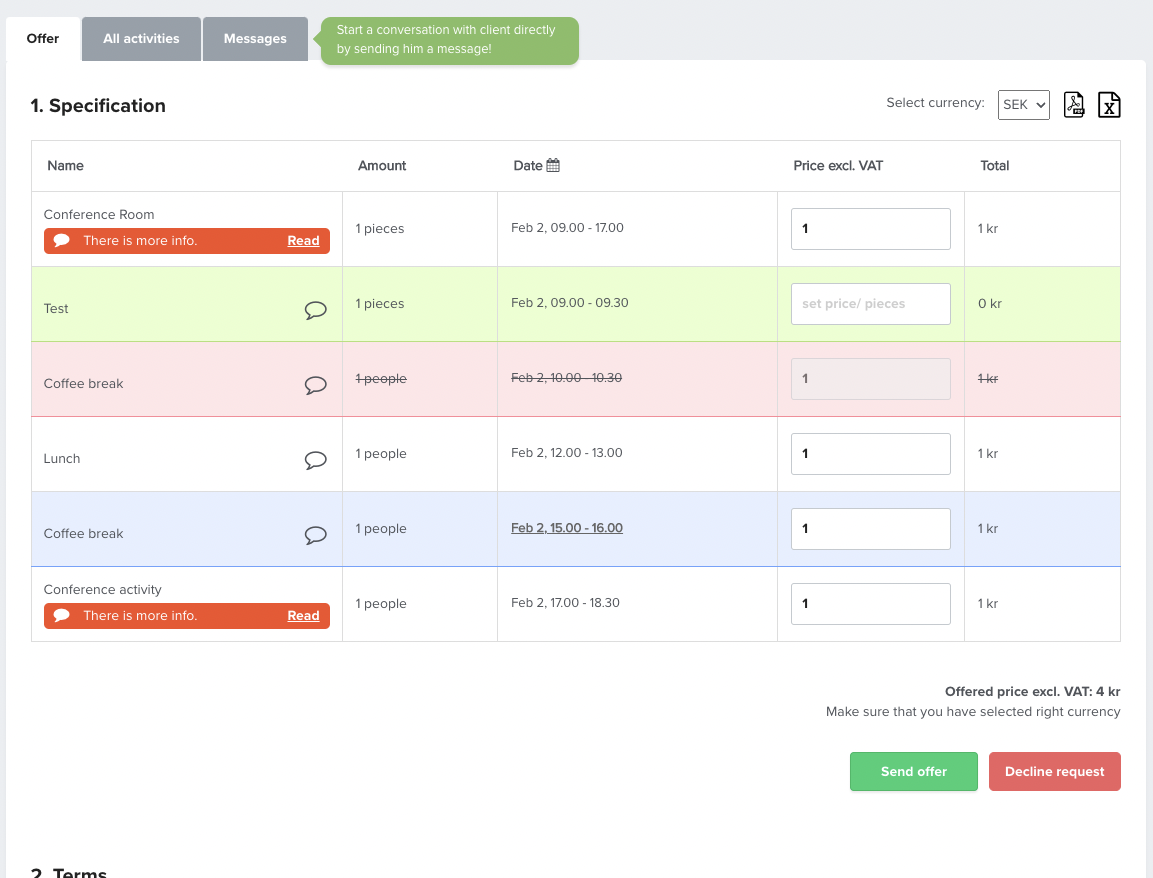 By holding the pointer over the underlined text in the row, the changes will display in a pop-up bubble.

If the event is still in a quotation stage, just fill out the request as usual. NOTE! It is important that you scroll down and resend the quote so that the customer receives the updated version.

If the event is booked, you can approve or reject a change by clicking on the arrow next to Action and selecting Accept/Deny changes.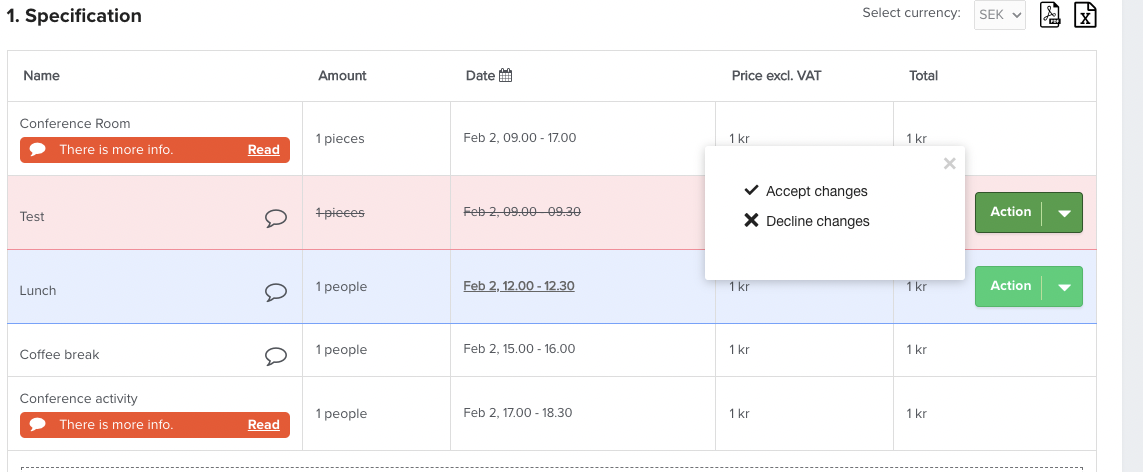 If you need to add or adjust the price of a row that has changed, click on Do your own changes instead, then adjust and save.

If you want to accept all changes at once (for example if there has been a change to participants and all rows have been affected by the change), you can scroll down and click on Action for all and then click on Accept all. You also have the choice of declining all changes. When you have reviewed the changes and responded to them, click on Send reply.
--------------------------------------------------------------------------------------
Visit our Knowledge Base for more handy articles and tips and tricks!
Take me there!