When you have received several quotes, you can easily compare the quotes against each other, both per part of the quotation, the total amount, and the price per participant.
There are two ways to compare quotes. Either press "View offer" when you are in the "Content" tab of your Navigation menu. Then press "Compare prices". Then you see a comparison between the quotes you received and see what they stated for prices per part and participant.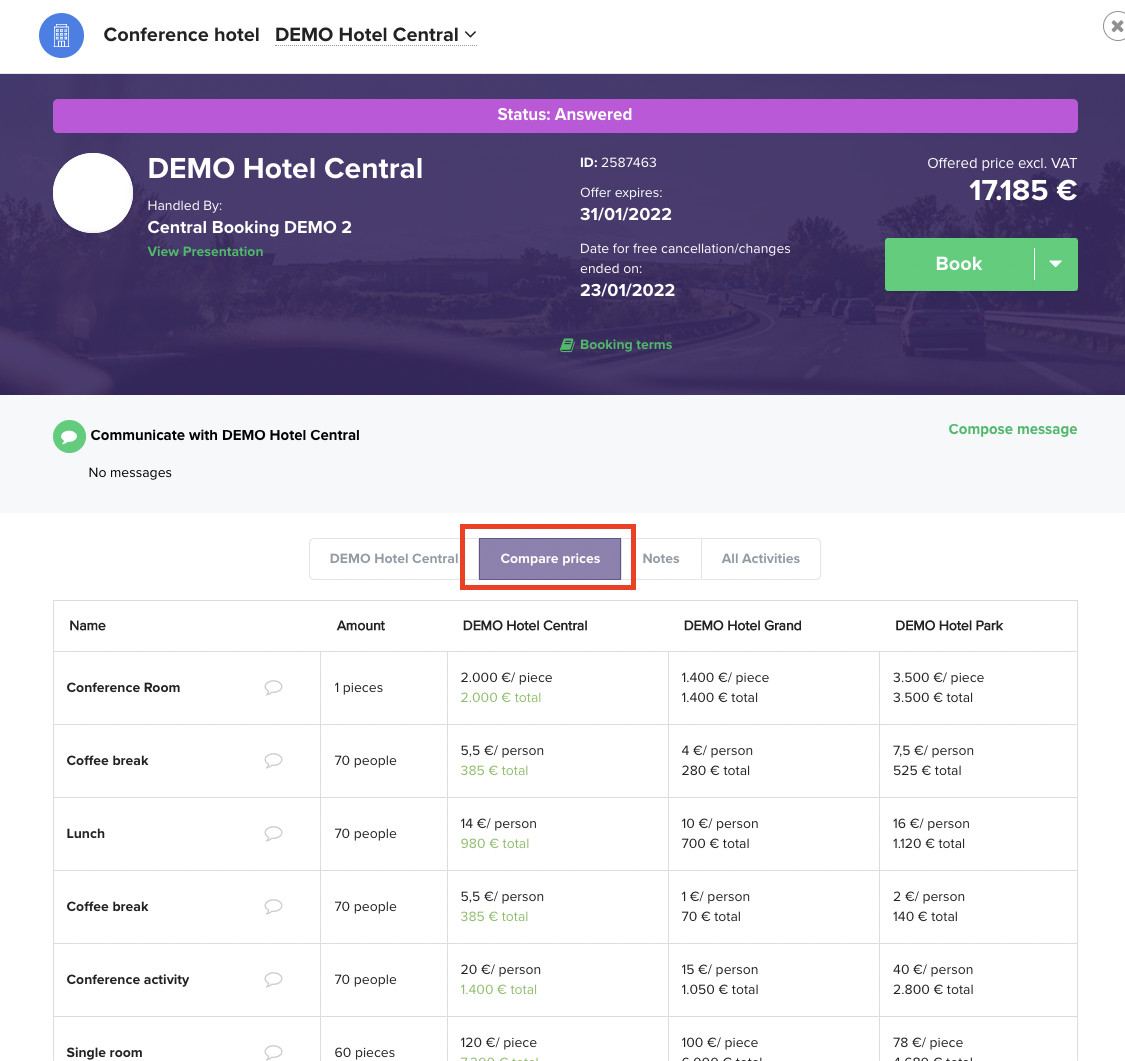 Alternatively, press on the "Budget" tab in your Navigation menu. Here you see the total cost for the different parts, for the entire event, and the total cost per participant.

Here you can read more about how you can share budget and decision material with other colleagues.
----------------------------------------------------------------------
In our knowledge base
we have gathered lots of questions and answers.
Take me there!