When you need to have several different suppliers in your booking, it's time to add a new content to your booking. The easiest way to do this is to press Add Event Content.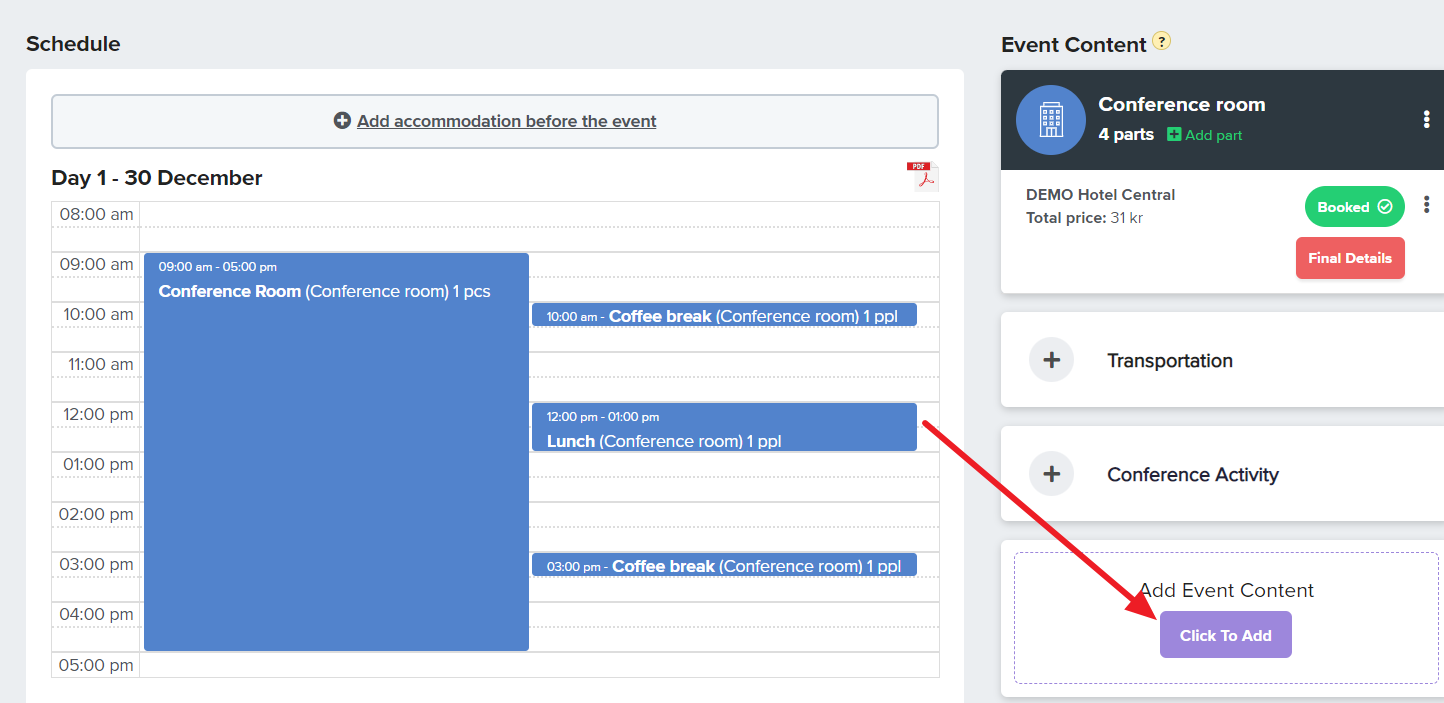 In the list that appears on the right, you can choose from suggested categories, or you can write free text what you are looking for. It also shows recommended content based on the type of event you have created. Once you've found what you're looking for, press Add Content.

New parts are then added to the schedule view that are provided by another supplier. These parts will also be a different color, so that it will be easy to distinguish the content of different suppliers in the schedule view. If you want to know how to add additional parts to your event, please read this article.

Note that if you want to add Transport, there is a quick guide for that above "Add Event Content". You press the + sign next to "Transport", and then answer a few questions. The transport is then automatically added , like other content to your event.

Read more about the difference between parts and content in our article Tips on how to build a amazing event! If you want to know more about adding parts, please read the article Add a part. If you want to know how to change existing parts instead, please read the article Change existing part.
-------------------------------------------------------------------------------------------------------------
Visit our Knowledge Base for more handy articles and tips and tricks!
Take me there!