If you have problems registering for an event, there are a few steps you can try:
Was the invitation forwarded to you? Most invitations that are sent are personal, which means that the person who has received the invitation is the only one who can register via the email. If you have instead received a link, it is usually an open invitation and you should be able to register by filling out the registration form.


The "Participate"-button is blanked out - In these modes we recommend to look through and make sure that all fields are filled. If you still have problems signing up and using the Microsoft Edge browser, make sure that Edge automatic translation is not enabled. Click this link for more information on automatic translation in Edge and how to turn it off. Event Logic recommends Google Chrome as the browser for our platform.

Alternatively, you can try registering for the event via another browser (the mobile browser for example).
You can also contact the organizer directly (their contact information can be found on the event page) and get help with registering. Should you need further assistance, we are at Event Logic support at hand. Examples of problems we at Event Logic can help you with:
You have not received the invitation email.
The mobile number or email address is incorrect, but locked and cannot be changed.
Nothing happens when you press register.
You will find our contact information on your registration page, and in the chat at the bottom right!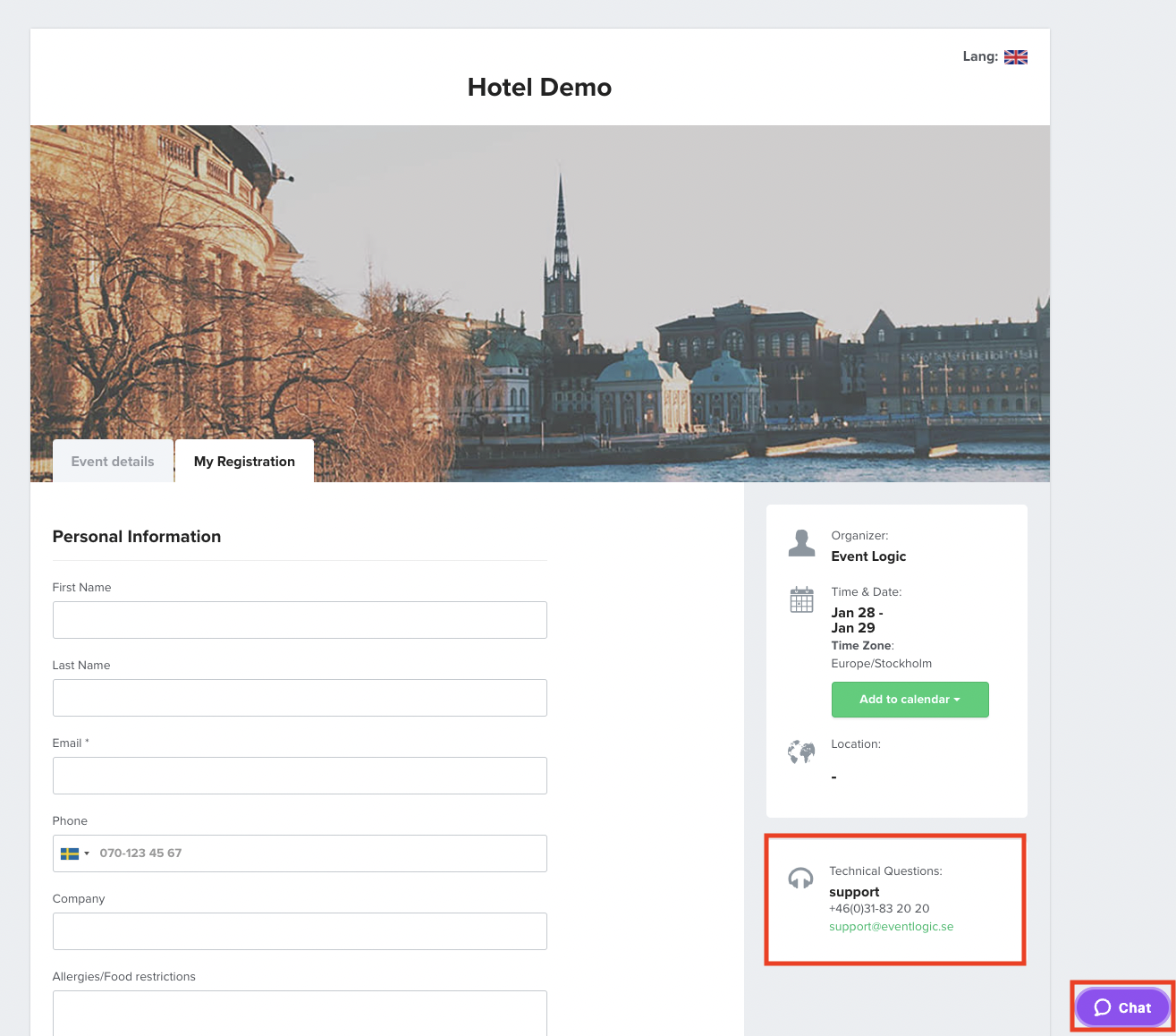 -------------------------------------------------------------------------------------------------------------
Visit our Knowledge Base for more handy articles and tips and tricks!
Take me there!