This article is for suppliers in Event Logic.
When you receive an offer request, an email will be sent to your supplier email. Basic information about the event can be found in the email and to proceed to the offer request, all you have to do is click on Open at the bottom of the email.
You will then be directed to the offer request in Event Logic, where you will see overall information and the the content of the specification.

You fill in the prices according to the request. In the marked speech bubbles there is more information (comment from customer, desired sitting, preference for food, etc.).
When you have filled in the specification, double check that the total amount is correct.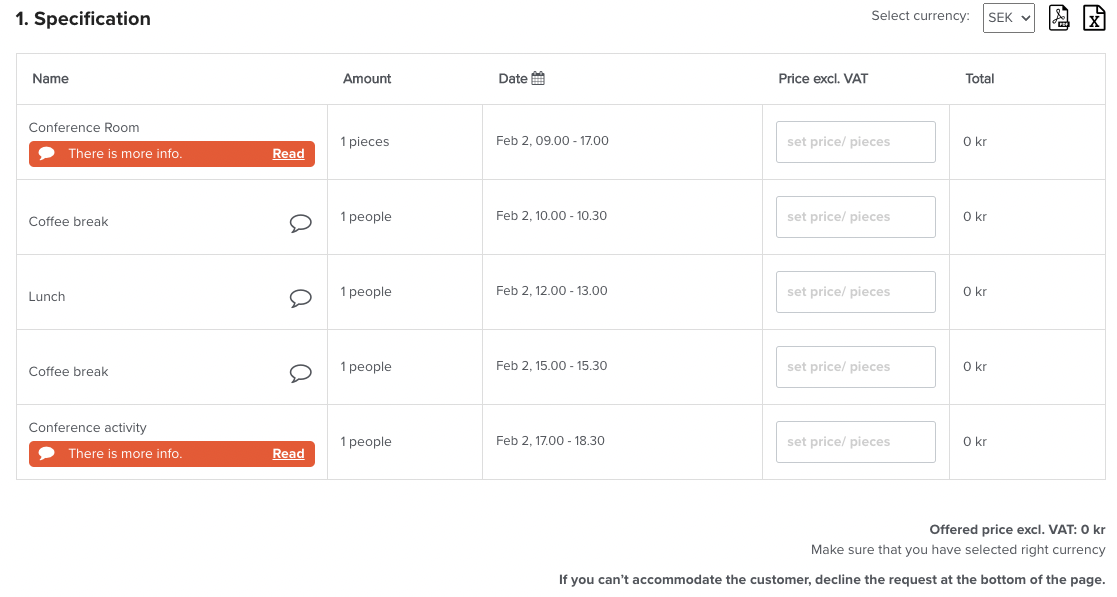 Once you have filled out the offer request, the next step is to fill out how long the offer is valid for and the last day that the customer can cancel free of charge. The customer will then receive a reminder a few days before the offer validity runs out so they do not forget to answer the request.
You can also enter your own booking terms under View/change terms (unless otherwise stated, standard terms apply based on Visita's general terms).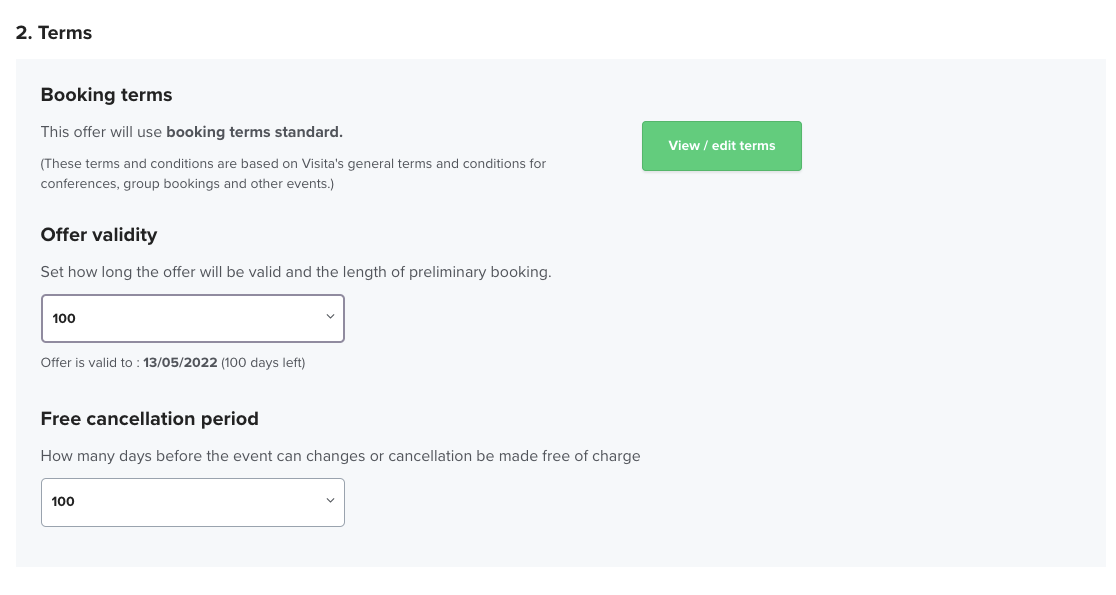 Once you are done with the booking terms, you can assign who will be responsible for the event from your team.

The next step is to fill in, or attach a file, about what precautions your team is taking to deal with the Covid situation.

The last step is to accept the 5% commission and you will be able to send the offer to the customer.

If you do not have the opportunity to submit a quote, select "Decline" instead. Then a text box will appear where you have the opportunity to inform the customer why you are declining the offer request.
After you have sent a quote, you can contact the customer directly by sending them a message. You do this via the gray Message tab that appears next to the specification on the right.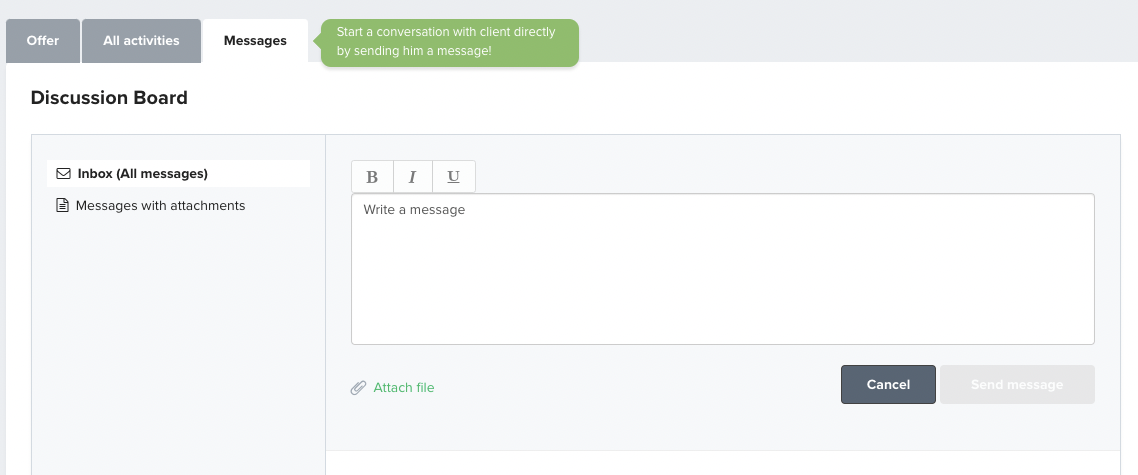 ----------------------------------------------------------------------
Visit our Knowledge Base for more handy articles and tips and tricks!