To register on a personal registration link, click on "To the participant page" in the email with the invitation.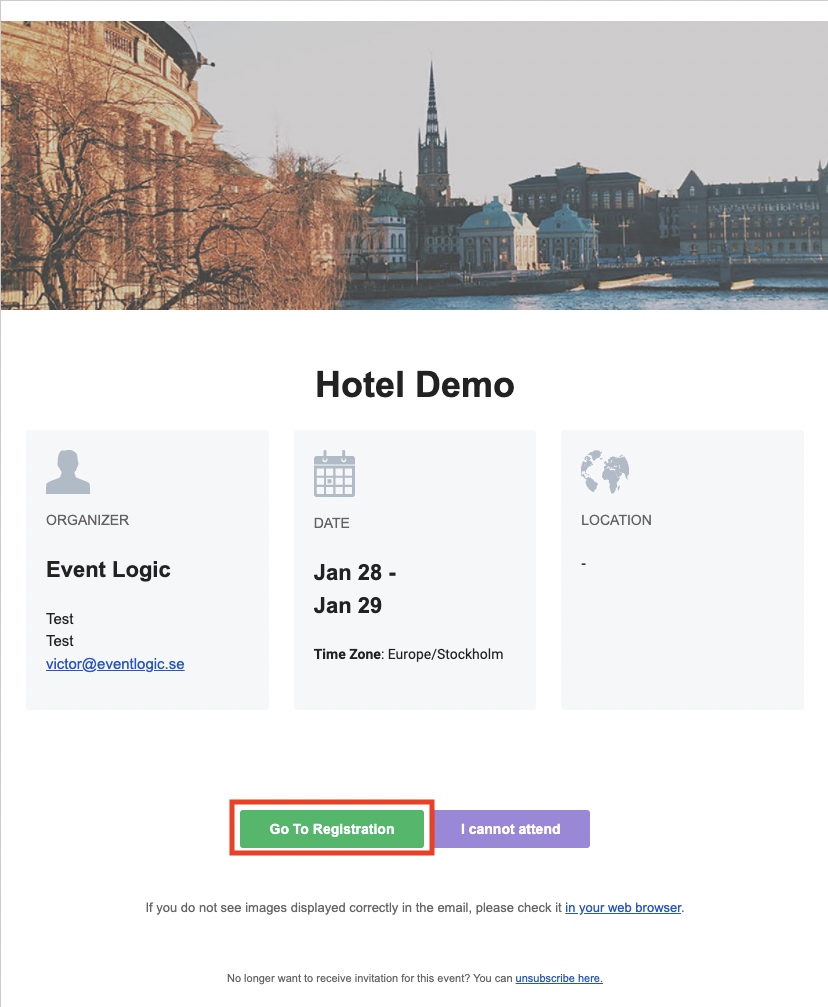 You will then come to your personal registration page, with the Events page and the registration format the top of two tabs.

On the Event page, you will find the latest information about the event, and this can be updated regularly.

On the tab for the Registration Form, you fill in the information that the organizer requested. The information that is mandatory has an apostrophe (*) after the question.
Then you tick in your consent to the use of your personal data. These are automatically deleted after completed events, if you do not check that you also agree that your information can be used by the organizer in future events.

Then press Participate.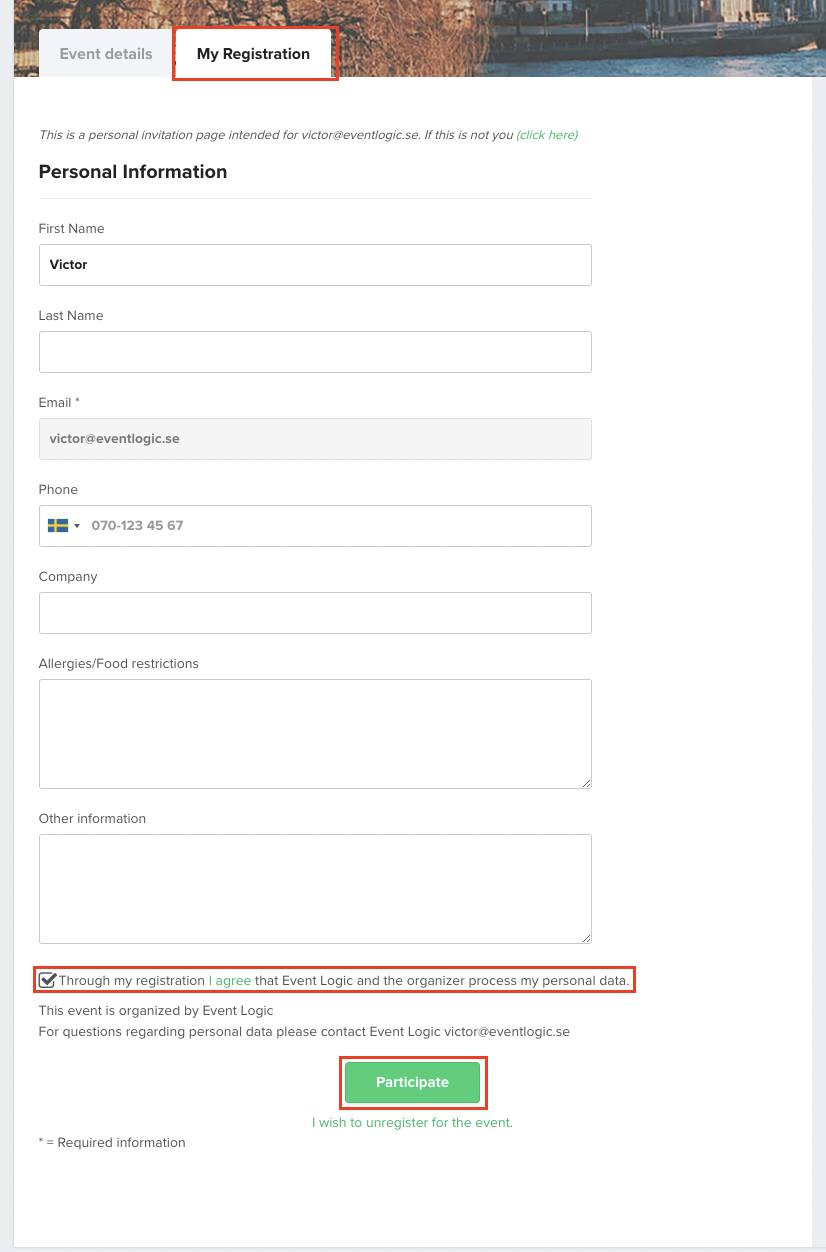 ----------------------------------------------------------------------
Visit our Knowledge Base for more handy articles and tips and tricks!